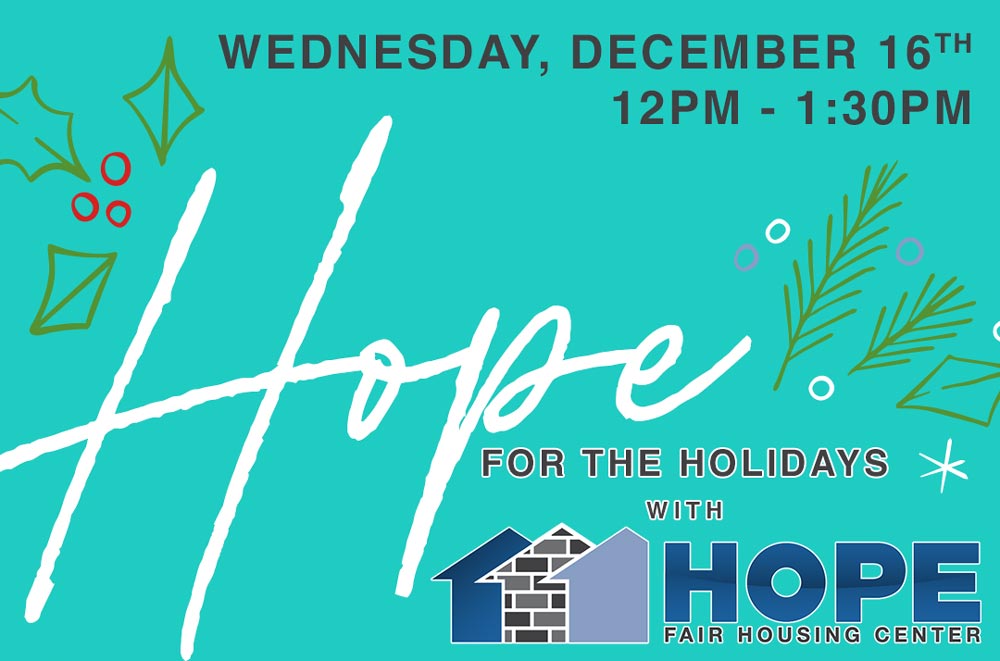 We are excited to announce our first annual Hope for the Holidays virtual event!
Join Evelyn Sanguinetti and other guests to learn more about HOPE and how we can all help bring the American dream to families.
With your support, we can bring the American dream to even more families!
Register below for the virtual event happening on December 16th or become a sponsor (the contribution form can be found below registration)!
Become a Sponsor for our Virtual Holiday Event: