Creating Opportunity.
Ending Discrimination.
HOPE Fair Housing Center is a nonprofit organization dedicated to eliminating housing discrimination across Illinois since 1968.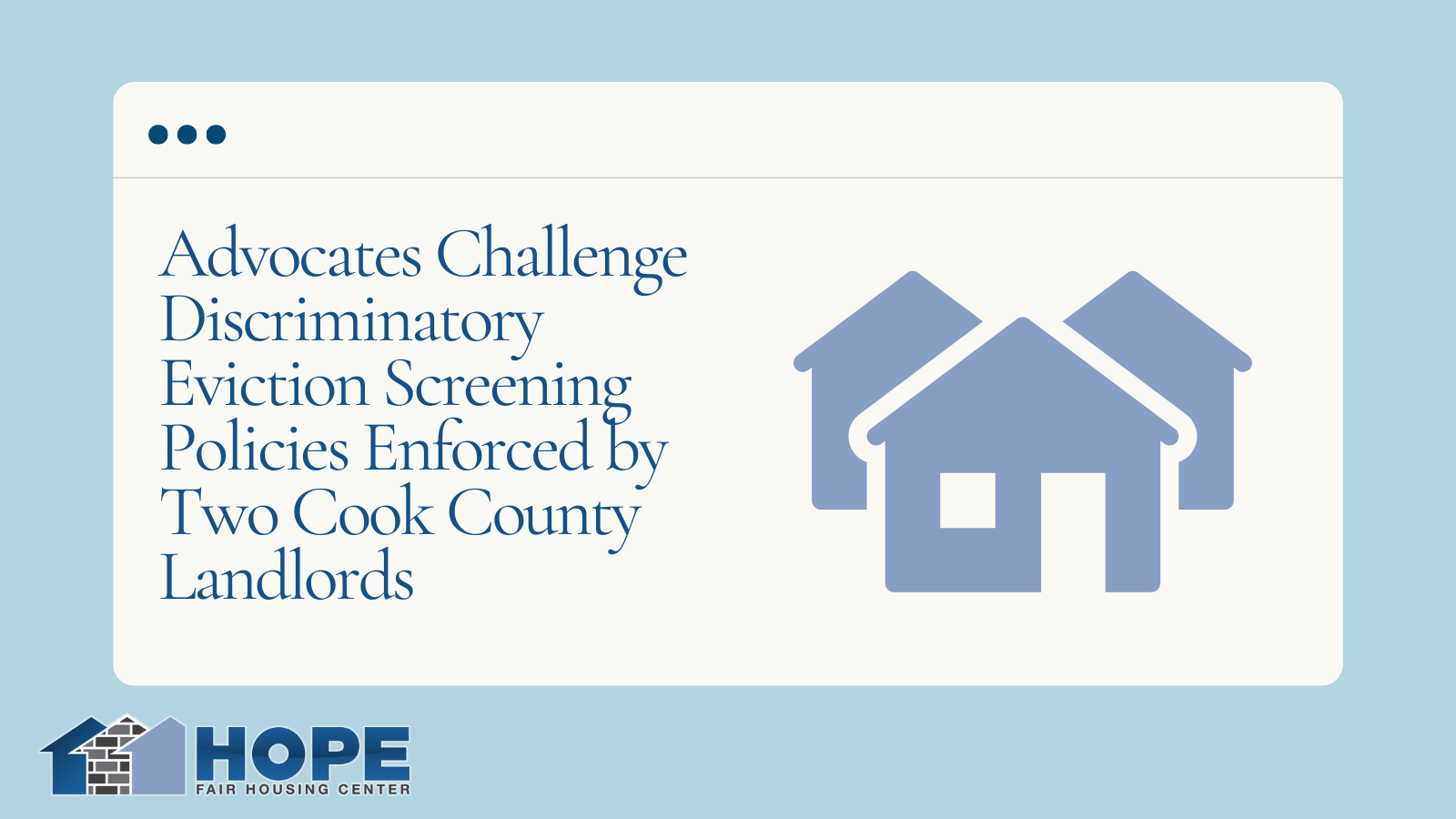 HOPE Challenges Eviction Screening Policy by Cook County Housing Provider
BREAKING: With the help of the ACLU, the ACLU of Illinois, and the National Housing Law Project, HOPE Fair Housing Center filed a civil rights complaint with the U.S. Department of Housing and Urban Development (HUD) against Oak Park Apartments, one of the largest operators of rental housing in Oak Park, IL.
According to the complaint, the housing provider's "no evictions" policy discriminates against prospective Black tenants, including Black women, and it also perpetuates and reinforces residential segregation, both in violation of the Fair Housing Act. 
Landlords using blanket "no eviction" policies as part of the application process, unfairly shut out families for years instead of considering individual circumstances.  
To learn more about why this complaint is important to HOPE, check out the resources below.
Full Blog Post here.
Full Press Release here. 
Full Complaint Filed here.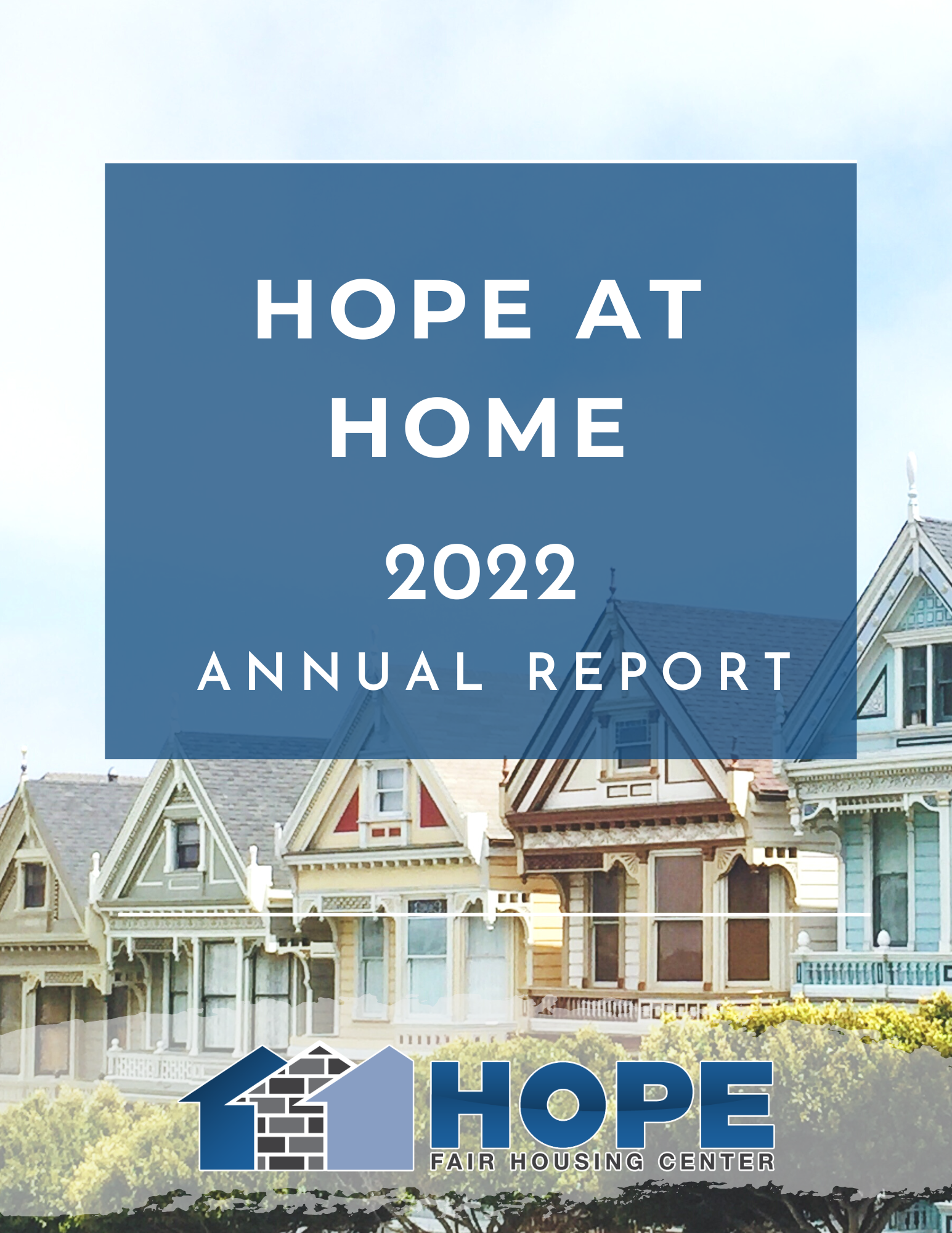 HOPE's 2022 Annual Report is Now Live!
We are pleased to share our accomplishments from the past year with you. As you browse through, you will see the many ways HOPE remained responsive to the needs of our clients who experienced housing discrimination. You may access the full report in PDF form here. 
Thank you for supporting HOPE and the ongoing fight for fair housing for all!
"I appreciated the quick phone answer, the response to my email, and the friendly service!"
"When we see our son playing in his new yard, happily, free from the noise, we know we could never thank HOPE enough!"
Did You Know?
HOPE Fair Housing Center offers a variety of free trainings on fair housing issues and related topics.
Contact our outreach department here to request a fair housing training.
Hours
Monday - Friday
9 am to 5 pm CST