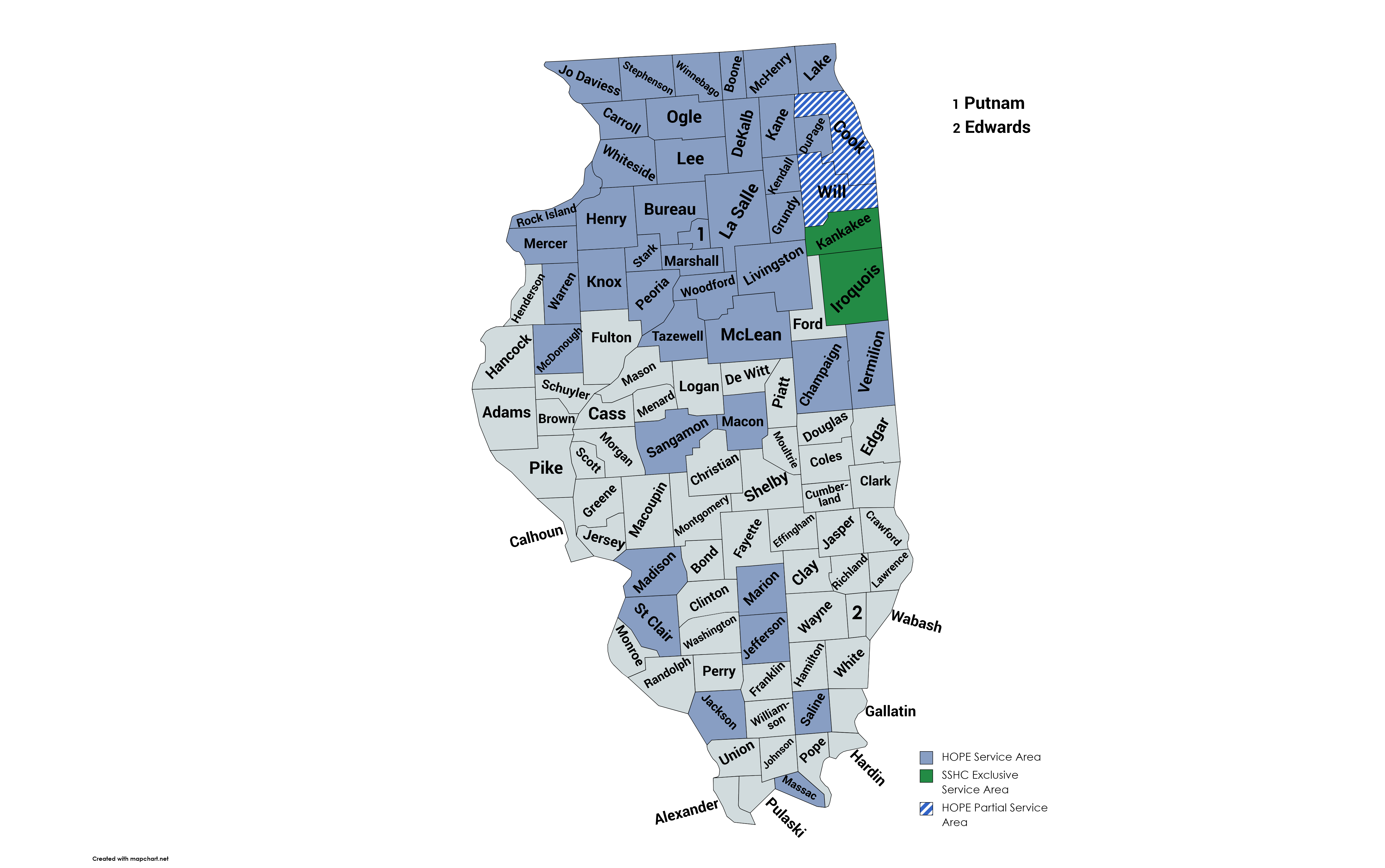 HOPE works to create greater housing opportunities and choice for people of all economic levels and ensure that all people may freely choose a place to live without regard to their race, color, religion, sex, age, national origin, sexual preference, or because they are disabled or have children in their family. HOPE serves DuPage, Kane, and portions of Cook County as well as 28 other counties in Northern and North Central Illinois.
However, if you live or are seeking a home outside of our defined service area and need any type of assistance or information about fair housing, please do not hesitate to contact us.
We may be able to refer you to a partner fair housing organization that does serve the geography where you live/are seeking to live. You can also click the button at the bottom of this page to find local help through the National Fair Housing Alliance's (NFHA's) website.
There are also extenuating circumstances when we might be able to serve someone outside of our defined service area if there is no other fair housing organization that is able to assist them, especially in places that are adjacent to our service area and/or are within the State of Illinois.
Hours
Monday - Friday
9 am to 5 pm CST